Our Facility
Overview
MTS Maintenance Training Systems Inc. (MTS) is establishing an interactive training centre on our recently purchased property in Vernon, British Columbia. Our goal is to establish a facility where participants attending training sessions can combine classroom studies with hands on field procedures to create a more dynamic learning environment. This facility will have fully functional water distribution and wastewater collection systems designed to provide live field training in an environmentally considerate fashion.
The plan is to provide a training facility and platform to allow MTS as well as our TRAINING PARTNERS to offer a new level of interactive training opportunities for the water and wastewater industry. Additionally, the system will be environmentally considerate and will recycle most of the water used during training. We have posted a partial list of some of the interactive programs we will offer upon commissioning of the new facility.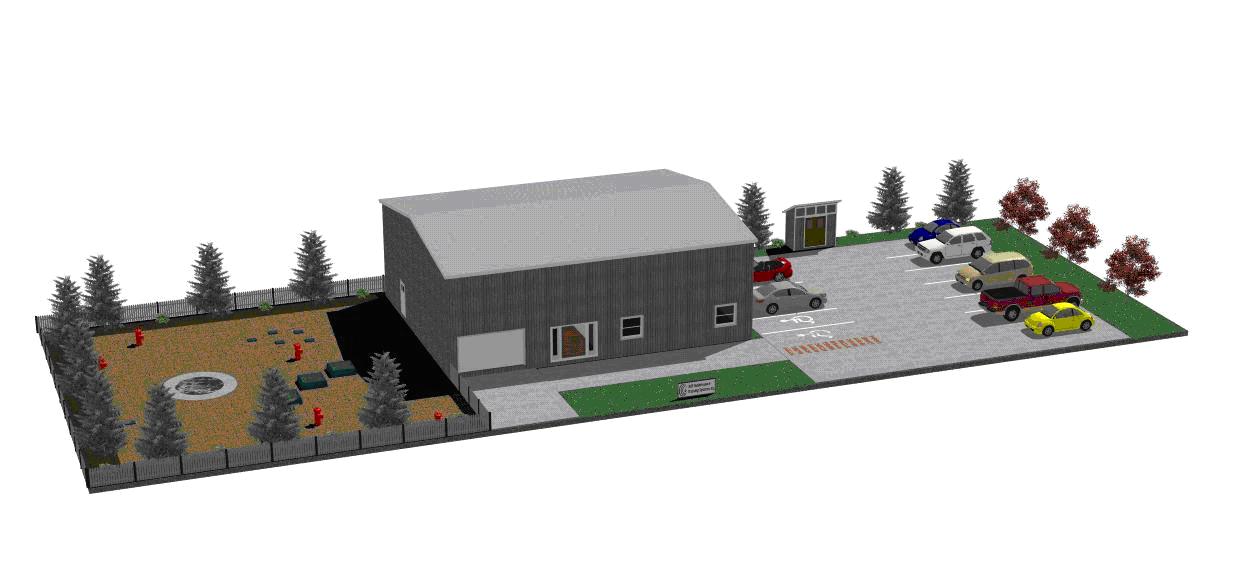 Location
Located at 4500 - 29th Street in Vernon, BC, our new facility is just a 30 minute shuttle from the Kelowna airport and is within 2 blocks of several hotels / motels (Super 8, Sandman Inn, Prestige, etc.), grocery stores, shopping and restaurants.
Details
The development of the new training facility requires a significant quantity of equipment and materials. We are soliciting equipment and material donations from our friends and colleagues in the water and wastewater industry, your donations will be recognized in a variety of ways:
Participants will be exposed to and working with your equipment during training;
Our new facility will have an area dedicated to our supporters with display space for brochures relating to the equipment donated;
There will also be a spot for a business card holder and one company catalogue;
Coffee and lunch breaks will provide excellent exposure to the literature;
The mechanical room will provide wall space for product posters and parts lists, etc.;
Our facility can be used by sales people for client demos;
Our website will provide links to the supporting suppliers.
While our intent is to provide exposure and access to a wide range of products and manufacturers, we are anticipating an enthusiastic and generous response to this request and with limited space, equipment donations will be accepted on a first come basis. Please contact Shawn Sanders to discuss equipment requirements and details. We thank you in advance for your support and look forward to working with you and your wares in the future.
Visit this link to view the current progress of the training facility!